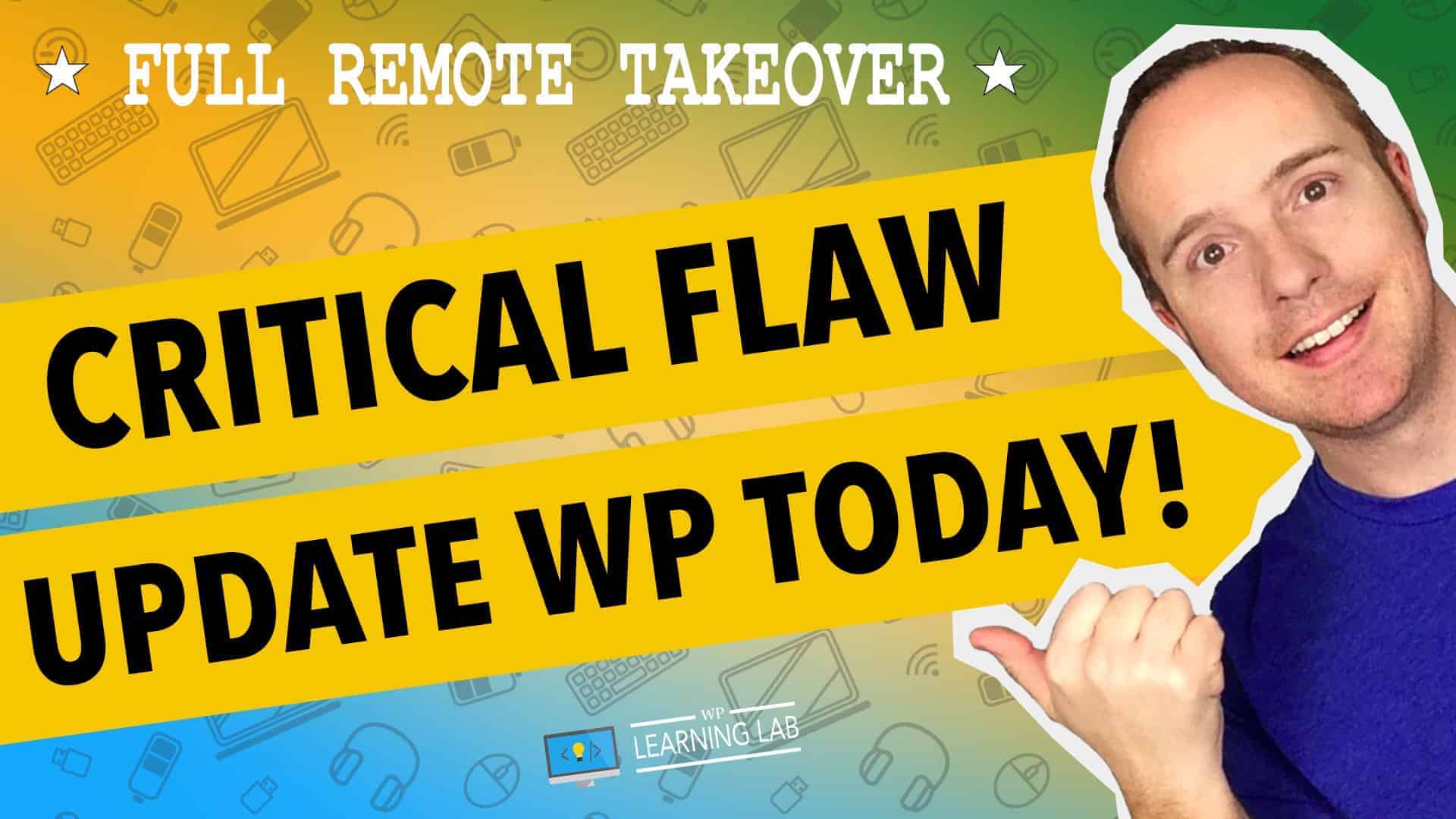 Security
This was brought to my attention by Steven in the private WPLearningLab facebook group. If you're not a member yet, click here to get in: https://www.facebook.com/groups/wplearninglab
WordPress Security is really important, so don't sleep on this video. A critical flaw in the past 6 years of WordPress core releases is finally patched. To get the patch you'll have to update to WordPress 5+.
If you're concerned about the update, you can copy your site to a staging area, make the update and see if anything breaks. If nothing goes wrong, it should be safe to update.
But make sure you make full backups of your site and database first, just in case.
Read Post »